At Keystone, we are culture addicts. Besides spending every day working with awesome companies with great cultures, we enthusiastically read articles and blogs to gain even more insight on what makes a great company culture. This month, two amazing company cultures jumped out at us (and they couldn't be more different) – Southwest Airlines, and a Tennessee-based fast food chain called Pal's Sudden Service.
At first glance, these two companies have nothing in common. One flies planes, one deep fries French fries. However, both companies have astonishing parallels that make them truly incredible companies to work for. What is the one unique trait that makes Pal's and Southwest so similar? They hire for attitude and train for skill.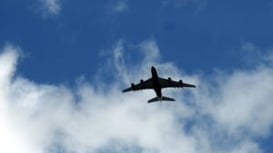 In this article in Chief Executive magazine, Southwest Airlines CEO Gary Kelly says: "we have a passion for what we do and we look for people that share that passion…since our early days we seek people who don't just have the skill, but also have the passion and the attitude to take care of each other and to take great care of our customers. We work hard to identify that." Hiring people with the right attitude, combined with careful leadership and management of its company culture has allowed Southwest to grow to a $20 billion dollar company. Perhaps more impressively (considering the tumultuous airline industry) Southwest has not had a single layoff in its 44 year history. Southwest's attention to culture has proved to be its competitive advantage – and thousands (178,299 applicants last year) want to join the Southwest team.
We discovered Pal's Sudden Service in the Harvard Business Review's article "How One Fast Food Chain Keeps its Turnover Rates Absurdly Low." Pal's has a stunning rate of accuracy for the fast food industry – 10x better than the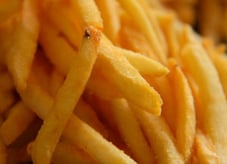 average fast food restaurant. In 2001, it was the first restaurant of any kind to win the Malcolm Baldrige Quality Award (for reference, previous recipients of this award include companies like Cadillac, FedEx and Ritz-Carlton). Like Southwest Airlines, Pal's mantra is to hire for attitude and train for skill. Unlike Southwest, which relies on intuition to hire the "right" people, Pal's utilizes a survey that does an uncanny job predicting who is likely to succeed (it utilizes agree/disagree questions including 'for the most part, I am happy with myself). This survey has helped Pal's hire workers who are known for their character and work ethic. But they don't stop after the hiring process: Pal's invests in constant opportunities for their employees to learn and improve. Each employee receives 120 hours of training, and all company leaders are responsible for continual training and teaching within their restaurants. All leaders are expected to spend at least 10 percent of their day teaching. This effort has led Pal's to a ridiculously low turnover rate – only 1.4 percent (the industry average is well over 50 percent).
By carefully selecting candidates with attitudes that fit their unique cultures, and investing time to train them, both Southwest and Pal's have created incredible cultures in industries famously known for employee turnover. Both companies view their employees as great assets, and have developed a culture in which employees want to stay put and thrive. By developing and continually improving their culture, nearly any company can develop an ability to hire the best and the brightest and ultimately gain a competitive advantage in the market.